stephen curry is injury now, but he is still train his shooting with one arm.
We know that the real important release force just from our right arm, so does the release point. Many players think that one-motion shooting form can release the ball with less force, so the release point was not important, even some coach said that the finger roll is also not important.
That was terrible wrong, nowadays nba, almost all the great shooters are release ball with the main force from right arm start with release point.
In the master lesson videos, Stephen Curry also said he was improved his release point when was in high school, that was bitter days. Of course the release point improvement is difficult, your shooting average will very low before you complete the improving, even you do not know if it was wrong or right, you do not know if you finished the training season, your shot will be really better.
Recently, a Stephen Curry's one arm shooting training video was upload on Youtube, it is really rare, we can see Steph's one arm shot just as good as his normal shot, all the shots just strat from the release point, but still very stable and accurate.
Now lets check the shots: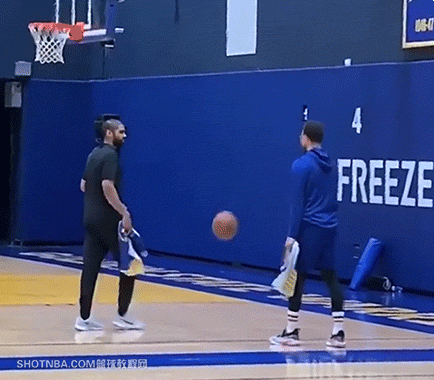 We can see this one arm shot was very proficient, his release force just the same as normal, that means without one motion shooting skill, his shot still was great. This just because his scientific  release point, the shooting force just start from here.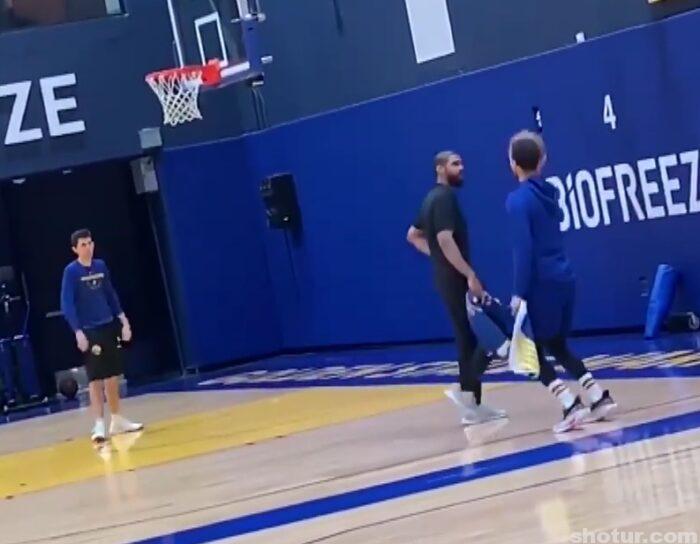 We can see the release point is lower than the normal shot, this is the real release point of Steph Curry, he was always shooting with this low elbow height for deep threes.
Lets check the slow motion: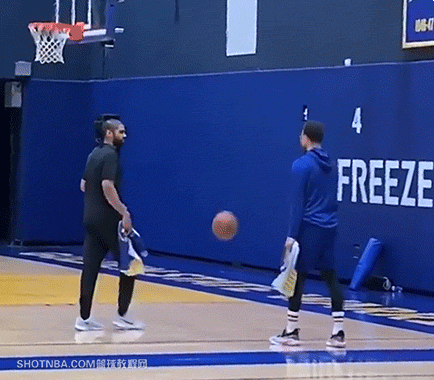 The right elbow is much lower than his right shoulder. This will made his shot with less force and much more easier.
2nd gif: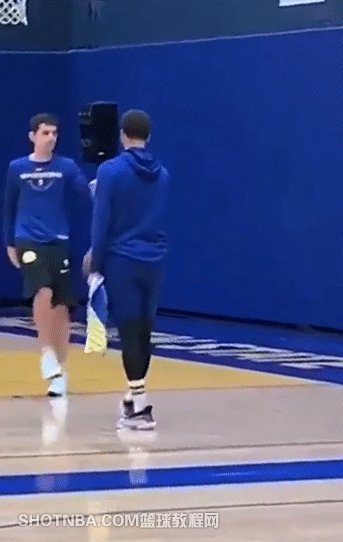 This shot was start when he was walking, the shot with one arm and one leg. In this shot we can see the right shoulder shooting form feature very clear: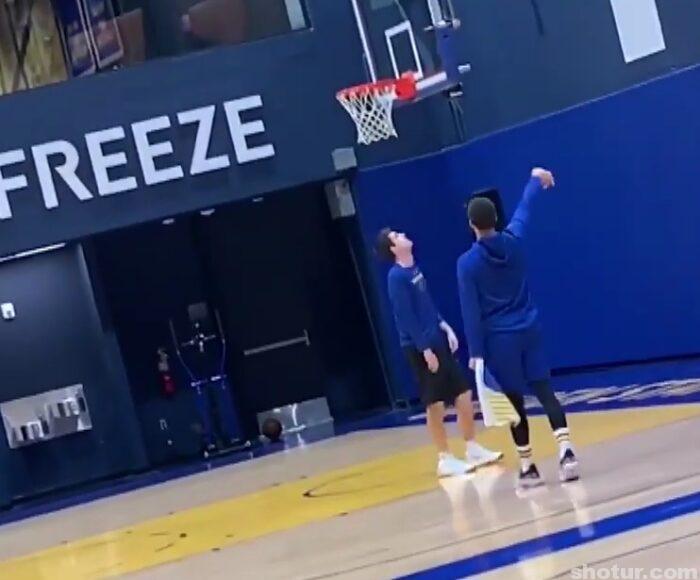 After shooting, the right arm was move to the right side our of the right shoulder, this is the feature of shooting from right shoulder.
Slow Motion: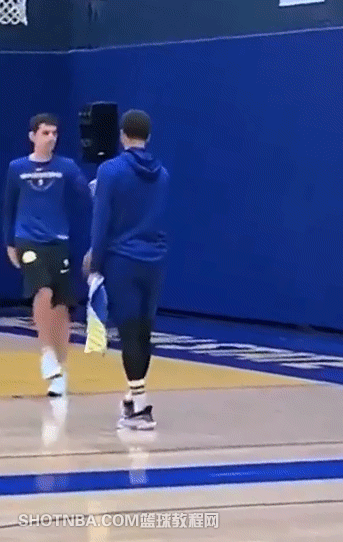 Lets check the last shot: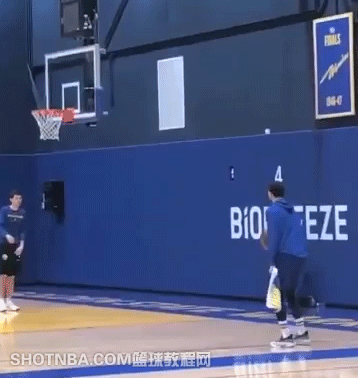 The straight shooting force with one arm was perfect shown, frontal hand and wrist release ball skill.
After shooting, the right leg was kick towards ro the front, this feature is Michael Jordan's airial spin shooting form.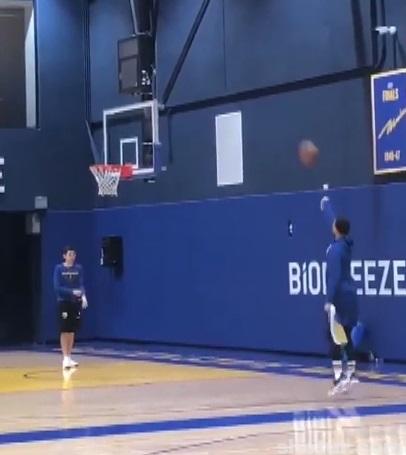 Slow motion: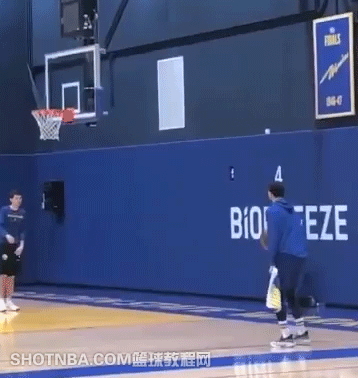 This one arm shooting form is the basic training skill for Stephen Curry's shooting form, if you want to shoot a ball more accurate, just add some one hand shots in your training days.