Last video we talked about michael jordan's left wristband secret, almost all legendary basketball players have some individual tips to improve their shooting skills.
Stphen curry is a legendary basketball shooter, in my opinion, stephen curry is the best basketball 3-point shooter of NBA history, not one of the best, he is the only one, so he also has some secret tips for help his shooting skills.
This is just because almost all of his shooting skills are perfect and scientific, his 3 point shooting skill level is the same as Michael Jordan's mid-range, the top level.
He is a low elbow shooting form player, this is good for a three Point shooter, right elbow is lower than the right shoulder, his eyes always follow the ball after his shooting, his upper body sideways range is almost the largest in the NBA, he is shoot with soft hand type, his right forearm and upper arm make a smallest angle to make more force to release the ball.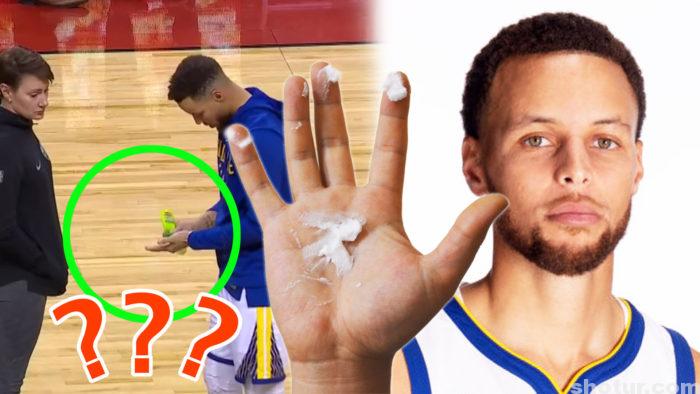 When a basketball players' shooting skills almost perfect and on the top level, they will try to find some extrinsic tips to improve the shooting skills. Michael Jordan found the wirst band skills, and Stephen Curry found this hand cream to increase the friction of the shooting force.
We know that Stephen Curry is a soft hand shooter, his right hand need to almost all stick the ball, no space between his hand and the ball. So when he released the ball, more friction will make more rolling speed, it can save your energy to make a further shooting range.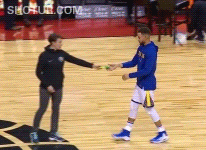 In the NBA history, we used the magnesium powder to increase the friction, but the powder will be gone very soon, even the liquid chalk. Then Stephen Curry found this new hand cream to replace the magnesium powder.
Some SHOTNBA members said that this just for dry hands, so I did not try it in the first month. But I still tried it in the second month, and luckily I found the secret.
Now let's test this hand cream, we can see, it was really sticky, and did not dry very soon, it almost sustained more than 20 minutes.
We can see, it can help our hands to stick the paper, amazing, right?
After that day, every shooting training, I all used this hand cream, even in winter, it really made a big help for my shooting training, I can find the hand feeling very soon and the friction is really great.
Here is the O'Keeffe's hand cream detail pic: