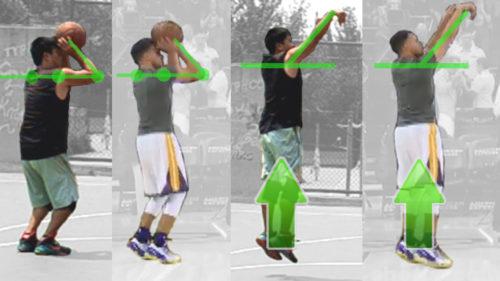 This video is the test 6 in my Stephen curry's shooting training season 2 series. The Season 2 will be more than 30 test videos, just because the season 2 was more than 6 months and very important for me. After the season 2 in 2016, my stephen curry shooting form research almost done, all tips I had found and after the season 2 and I can just practise without camera.
The Test 6 I want to check my right elbow height, in the test 5 my right elbow still always too low, I want to make my right elbow just as the same height as right shoulder, in another word, the main arm need in a horizontal line.
After the Test 6 I had fixed my right elbow issue, so next test I can check the other tips.