James Harden really played hard in this season, but with bad luck, Chris Paul was injured. Chris Paul is a leader, his clutch shot is imperturbable. After the injury, enven if the Rocket attend to the NBA final, James Harden still can not beat Lebron James.
In the Game 7 of the Western conference finals, there's a moment may be the most of us can not understand, this post I will analyze why James Harden was so angry with draymond green.
First just check the Gif pic below: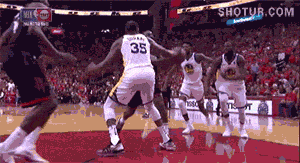 In the picture, we can see that James Harden was lay up and Draymond Green blocked him. And then Draymond Green put his legs onto James Harden's legs and try to pull Harden up. Actually in NBA there are a underlying rule, all the players fall down, they were all pulled up by their teammates.
When I was young I did not understand why, because the opponent showed their good intention. But several years later, I watched many NBA games and I really saw many actions that made some players out of their heads. So carefully, espacially in the playoffs, we'd better only trust our teammates.
Just see the next picture: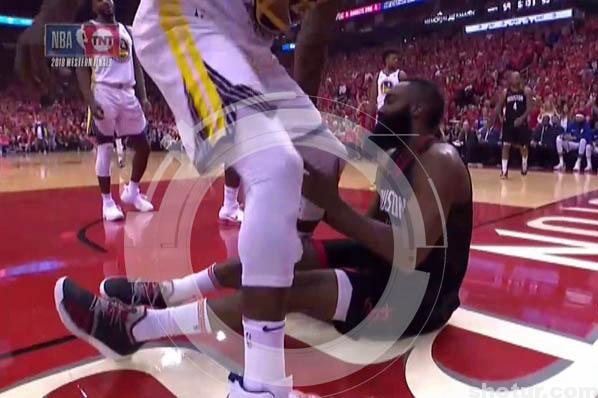 Lets check where were Draymond Green's legs, the two legs were on James Harden's knees. We can image if Harden try to stand up, where his head will be. So James Harden noticed that when he start to accept Green's help, Harden became angry and called names.
And then James Harden stood up and tried to talk about this to the refree. But Draymond Green ran away and the refree did not see the details.
Just see the Gif pic below: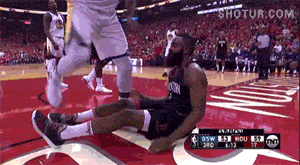 At that time, James Harden should not quarrel with Draymond Green, if he do that, he would get a technical foul even be banned a game. So James Harden must make himself calm down. But after this, the Rocket lost their leading edge and lost the game finally.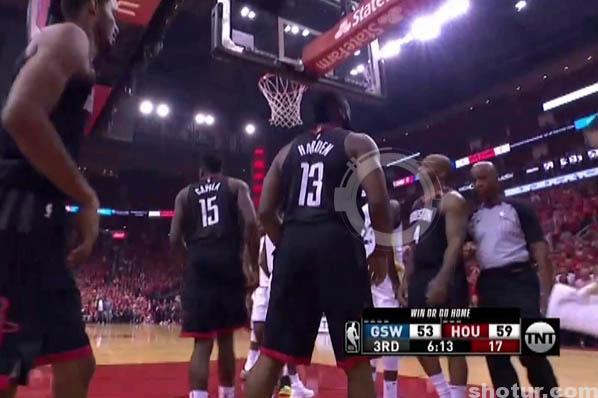 May be Draymond Green was not deliberate, or may be this was a psychological tactic. If it happened in several years ago, I will say that Draymond was not deliberate just because he is frank person. But when the thing began as the pic shows below:
After that, Draymond was banned one game and made the Warriors lost the NBA Finals. That season is a dream season for Golden State Warriors, the got a 73 wins record. But so pity they did not win the NBA Championship. What was Draymond Green thought in that days, the Warriors' managers or group must say something to him and made Draymond to know the meaning about humiliating crawl under crotch.
The history always has something the same, there was a very important incident similar to this. That is michael jordan's 69 points game: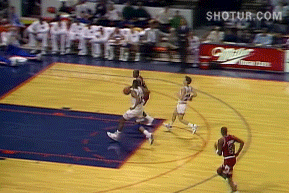 Michael Jordan just start here to get the high score record, this foul caused Michael angry. After the game, MJ said that the high score because of the Cavaliers's fans insult. Some fans said they hope Michael down to die, Michael said that the life of a basketball player is more important than a game, the fans lost the competitive morality.
But the pic shows us may be it not only because the insult, lets check the picture below: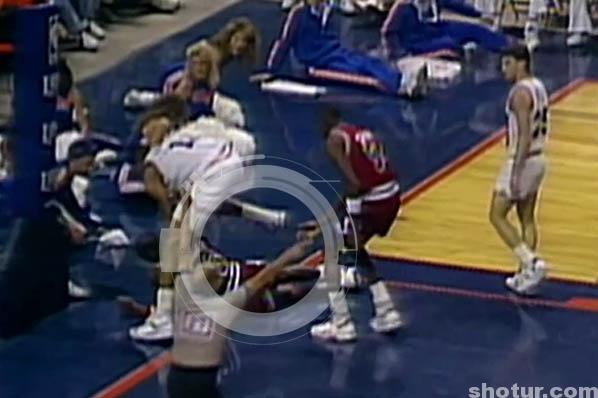 The No.18 player is J.Williams, he just got a big contract in that year, five million dollars, more than MJ, he want to prove he is better than Jordan. And the Cavaliers fans hated the Shot in 1989.
Michael Jordan turned over his body and sat up, and then he found the details, J.Walliams pretend to pull Michael up, but his two legs' position were weird, the two legs too closed to MJ's head.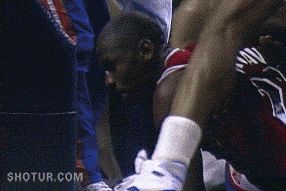 So Michael Stopped him and took his hand back, and Michael Jordan became very angry: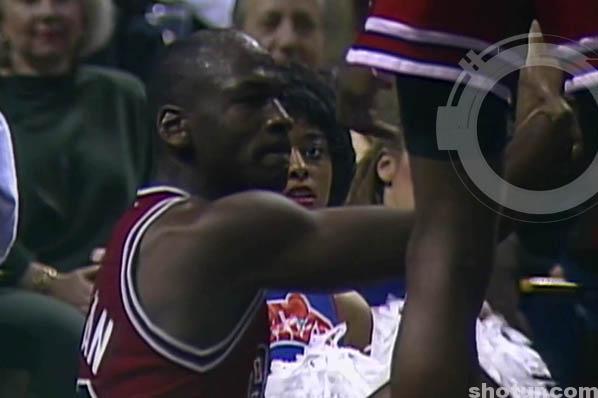 After this, MJ tried his best to win the game, and finally he did, the 69 points game was occurred. MJ never play so hard as this game, even in the 1998's last game, he always had spare capacity. And after this day, no one can make MJ angry again.