The Season 2 is a long term for me, because the 2nd season I always need check my set-point of the shooting form carefully, Steph's shoooting form is a little differences for Michael Jordan's shooting form, just because Stephen Curry's shooting form is soft hand shooting type.
So many parts of the set-point I should adjust, include elbows position, hand putting position, body lateral range and upward shooting force, etc. All these tips will be test in this season, more than 30 days I played with camera recording, and in the 3 months I trained almost everyday, more than 3 hours per day, really too tired. Because I must finished all daily purposes in 2 hours for camera recording, then the battery would be lost its charge, so I must train hard and quick to complete the daily plan in time.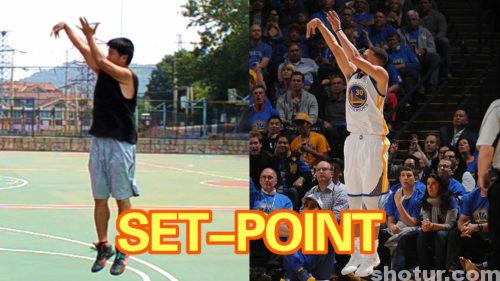 The Test 7 in this video, my purpose was test the upper body sideways shooting skill, two elbows should in the same height when making the set-point, my head was not face to the basket in this test, right shoulder in a temperate force.
There were many points of the set-point I did not done well, so the next tests I should take more time on free throw line shooting training, and almost all shots will be start from chest, it will make me easy to check the set-point.