The nba playoff was start from last month, with the first round end, there are only 4 teams still have chance to be NBA champion, they are Boston Celtics, Cleveland Cavaliers, Houston Rockets and Golden State Warriors.
This time let's analyze the four teams and talk about which team have the most chance to be the NBA champion.
First, let us talk about Houston Rockets, many person said that this season may be the last season for Chris Paul, if he could not win the Championship, he should retire. He is 34 years old and his knees have been big hurt, and he had to make a meniscus removal surgery.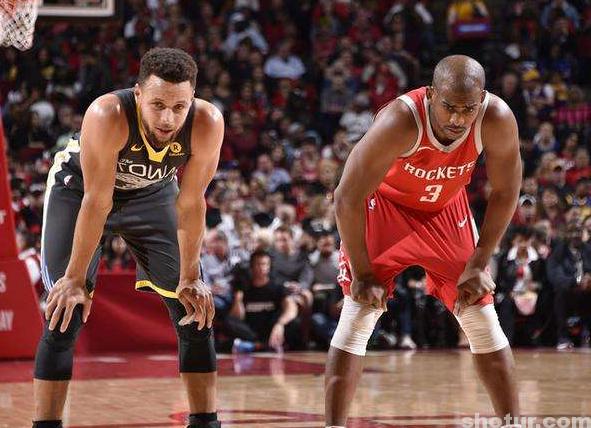 Chris Paul is a great NBA players, he is one of the Top 3 guards in the NBA. He have been have a chance to be Big 3 in Lakers with Kobe, but NBA stopped the transfer.
A great guard always have huge power, if he really work hard as much as he can, he can really help the Houston Rockets to be NBA Champion. We can remember in the 2011 NBA playoff, Jason Kidd gave us a incredible show, he like a superman in the Dallas Mavericks, he can defend every super star and restrain them into a very low level, such as Kobe Bryant, Jason Kidd blocked him in the critical moment to stop Kobe's 3 consecutive NBA Champions. Lebron James is the same, Jason Kidd defend him and stolen many times, then LBJ have no choice just fade away try to defeat Jason Kidd, but Lebron was not good at fade away, so he was also weed out by Jason Kidd.
If Chris Paul played as 2011's Jason Kidd, may be he can help Rockets to win the Championship. But james harden is not a top level shooter till now, his left elbow is still a little high and his forearm is not natural vertical when he making set-point. James Harden is the leader of Houston Rockets, but he do not have a undefendable offensive set-piece, so he always played worse at the critical moment.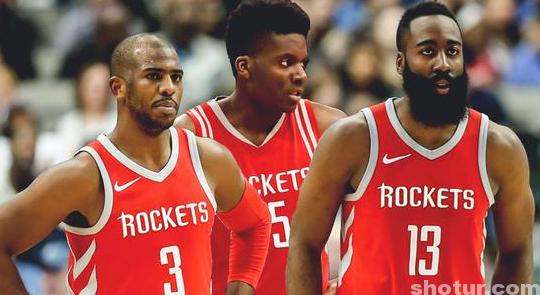 The NBA managers always do not give the Houston Rockets preferential treatment, such as 2008 NBA season, Yao Ming and Tracy McGrady all in the team, but the refree make so many fake whistles and made the Rockets lost the playoffs. In this season, there still are many bad whistles for Rockets, because of this, in my opinion, the Houston Rockets can not be the 2018 NBA Champion.
Next let's talk about the Cleveland Cavaliers, we all know that NBA managers love Lebron, just because they funded him from Lebron was in high school. They want Lebron James can be the 2nd michael jordan, just because Lebron has great talent, he is powerful and he can dominate the game like MJ.
In fact NBA is a business league, they want to promote the league, so they always need a brand spokesman. Because of Michael Jordan won 6 NBA Champions and this promoted the league hugely, then David Stern start to know they need a super star after Michael retired. David Stern chose Kobe Bryant first, and he gave Kobe a great chance to 1 on 1 with Michael Jordan in 1998 NBA All Star Game.Kobe really a attractive player and he become famous very fast, but unfortunately, in 2003, the rape case almost destroyed Kobe, and David Stern gave him up. Grant Hill was also a choice even better than Kobe, but Grant Hill was fragile.
We spend money and we always want take more value back. So The NBA league always gave Lebron James some good treatment, the whistles of the refrees always good for him. Lebron is a super star, but just because he join NBA too early from high school, so his foundation is not good enough, he had a great shooting coach, and the coach really taught him a great shooting form, but doing this also hindered his development, this great shooting form is not very fit for him, that is long shot skill but not stable enough for perimeter shot. So till now Lebron still do not have a undefendable offensive skill as Michael Jordan.
NBA always like the players who have extrovert personality and get along well with the fans, such as Lebron James, just as the gif above, Lebron always show us his charm in evrywhere, so the fans all love him, if he got more champions ring, he may surpass Michael Jordan. But a king could not be taught to grow up, they need judge to learn the skills which fit for them, so Lebron still have a stable offensive skill and he can not lead the team to win the 2018 NBA champion easily.
Especially Kyrie Irving left the team, Lebron really do not have a great partner, just as allen iverson in 2001, he was a great player, but he can not lead the team to win the NBA championship. The history always have some same place.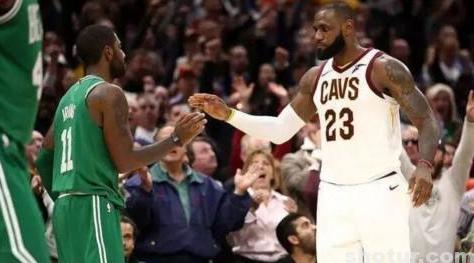 Lebron always can not get well along with the teammates, the Cleveland Cavaliers always transfered some good players from the other team, but almost all the players came here changed, they can not played as before, they all became timid and did not shoot in time, they always hesitate just like afraid of being scolded. The atmosphere in the locker room is really weird. If Lebron can not fix this, the Cavaliers will really difficult to be a NBA Champion.

Next let me analyze the Boston Celtics, after Kyrie Irving joined in, the team became one of the top 3 of the 2018 NBA season. Kyrie Irving is a great point guard such as Stephen curry, he has deverse offensive skills. After Irving played the part of the Uncle Drew, he became famous just as Lebron James, so normally he want to find a new team and lead them to prove himself.
In fact Kyrie really did that, but unfortunately, he was hurt and can not play until this playoff end. Though Celtics really played good in the Game 1, but the do not have a leader, even they can win the Cavaliers, they will also difficult to defeat the Warriors.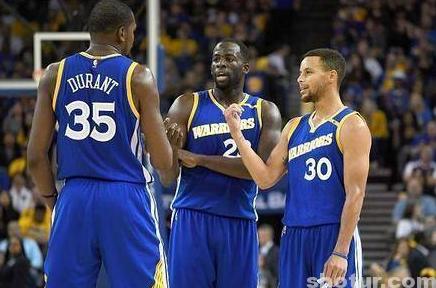 At last let us talk about Golden State Warriors. Stephen Curry is the soul of this team, kevin durant just want to get the harvest easily, he really succeed in the last year, but he is still not the leader of Warriors, he is not the lord of here. So he got the NBA Champion, but with a little embarrassment, he still can not yet integrated into the team.
In fact, Kevin Durant still can not proved himself, though he had one Championship, but he was not the most important and Stephen Curry has been proved himself in 2015. This is a hidden danger.
Stephen Curry was hurt in the whole Round One of the Playoff, he did not return in time, I thought the team manager just want him to have enough rest and have a good status, because in 2016, the win 73 games in the 2017 NBA season, but they lost the NBA Championship with many ridicules. So this time the Warriors want to improve and keep the stamina fully to wait for the NBA final.
The Warriors is still not palying with 100% energy, but they also make the other teams feared, so if they played with 100% energy, who can defeat them?